Training Camp!
Would you like to be a better Handler? At Writz Kennels we offer an hourly rate to teach the Owner/Handler how to be a better Handler.
Steady your partner this season with a pre season Tune up! One Month Stay in our Camp is all it takes to freshen up and learn some new abilities...
We can teach your Retriever to quarter better in the field, Hold steady to Wing and shot, be Quiet in the blind, Honor other Dogs, just about anything you would like to see from your companion, we can help! Give us a call today for more details...
Training - SEE VIDEO!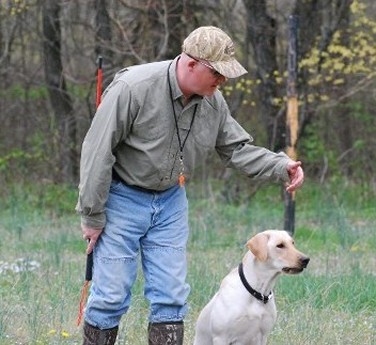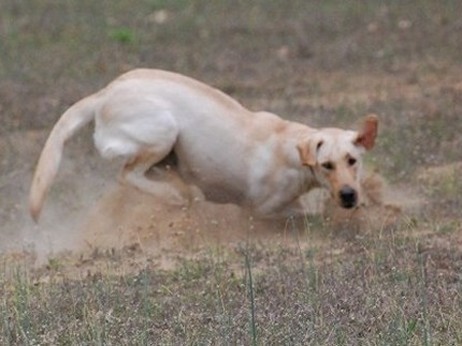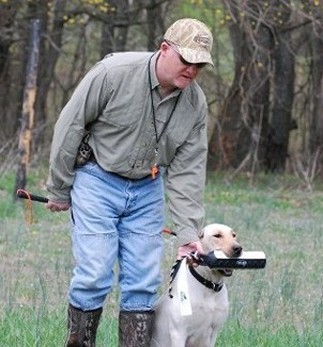 Photo's By Debbie Writt
In our Training Camp We focus on each Dog individually while staying on track with our program. We look to meet the Owners specifications and bring your companion to the best of his/her abilities. To meet that goal, we are not unwilling to adjust our program to match the level of your dogs learning ability.
Each dog has it's own pace of learning and we do not over pressure our students. Our progressive approach works well with a soft dog as well as the aggressive learner. We offer all types of training from family pets with basic obedience to the advanced level of Master hunter. We do realize that sometimes a great hunting companion may be all you are looking for.
Our progressive techniques are fail safe. Your dog will learn these lessons and enjoy what he or she is doing. All levels of training are set by your Pup/Dogs natural abilities. Those abilities will be evaluated before being accepted to our Camp!
We offer the opportunity for your puppy to stay with us and get his Paw's wet learning puppy basics. If you want a new hunting buddy but do not have the means or time to go through the puppy stages, we can handle that for you. During this stay your pup will be socialized and experience all of the basic tools to help encourage and stimulate the learning process. They will be introduced to water, platforms, boats, docks, and yes, "Bumpers" as well as live birds. There is a lot of fun at this stage to get them fired up and wanting everything they were bred to do. The basic obedience will begin at this point. This is a building block to all they will know and love. you can Look at this as pre school...
This training will last 2 to 3 months. before Basic training!
Conditioned Hold PLACE!... Using blinds and platforms Sit/Stay... Obedience! On land and water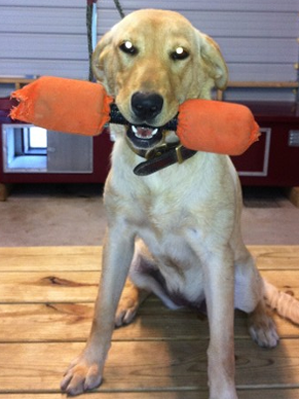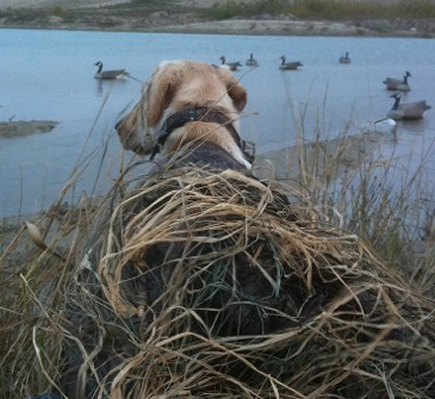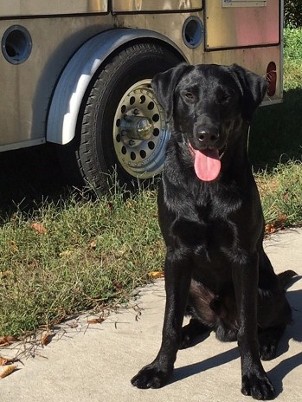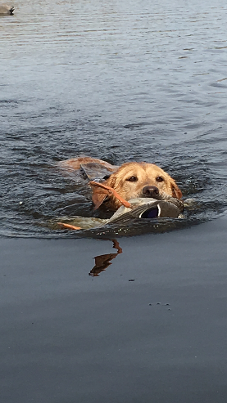 Here we start the process of Training your Retriever to be obedient and retrieve to hand. Most pups come into this camp between the ages of 4 to 6 months. Some older... At this point Sit/Stay, Heel, Here, and all basic commands that are requested by the owner will be achieved. After the first phase of basic training is complete (about 2 months), we move to collar conditioning and Conditioned Hold/fetch to hold. During this time all training revolves around retrieving and loving to do it! The right training will take your dog to the point where they want and enjoy What we are teaching them. This will bring your Pooch to a level of making single retrieves on land or water. With this you will have yourself an obedient hunting partner that loves to retrieve! Live birds and gun shots will be introduced to your Dog. When completing this Phase of Training your Dog will have had multiple scenarios where live birds were shot over them from field and water.
This training is a prerequisite to the Pro hunter level.
This is a level of Training where the Handler wishes to handle the Dog by Whistle. Most hunters use this in extreme Waterfowl Hunting as well as Pheasant hunting to control your dogs direction in the field. It is the backbone of Hunt test and field trial Retrievers. To enter this Camp your dog must have completed the Basic Retriever camp! Your experienced Hunter will Take Retrieving to a whole new level with this Training. At this point they will have already learned Sit to the Whistle in Basic camp. Here we work on direction and steady them to take commands from the handler. The owner will be brought into this mid stream to take part in the Training and observe and learn the commands. You will need to practice your work as well. We will use live birds at this point and shoot live birds over your dog. We will throw multiple marks and advance the marking abilities of your retriever. Blind retrieves will be introduced and retrieved over land and water, from boat, stand and blind. At the end of this Camp you will truly have a complete and obedient Hunter anyone would be proud to hunt with!
Start your Pup with us and go through the Complete Camp and receive a discount on our
Complete Retriever Package!
This training will Take the Student to the Advanced Level of Handling and Obedience for Hunt Test Titles and take them to the Senior/Master level!
We offer to train your dog and Handle them at events to acquire Titles! This is perfect for the conformation owner that needs to add sport titles to the list but is not familiar with handling a retriever in the field.
The Cost and the Time Frame will be negotiated at the Start of this Program.
The student must perform near the pro-hunter level to enter this camp.
Any unique requests will be discussed, we take on any challenge that we can stand behind.
See the Dogtra Difference Trusted since 1965 Nutrition for Life